well i tried it
the gluten free bread
there we were one Sunday
watching as everyone went down for communion
it seems to be a weekly event at churches here
which, personally, I'm all for
anyway, so there we were
watching people form several lines
and there stood the gluten free line, empty
a couple people had come and gone
but no line
so we went for it
and it was
DELICIOUS
I so badly wanted to take a picture
but there is absolutely no discreet or respectful way of doing that during communion
or after for that matter
so I am picture-less, with my dignity in-tact
in addition to the non-gluten goodness
this particular church served their coffee in real mugs
and they even let you bring them into the sanctuary
I know, these people live on the edge right?
take notes California churches, they're on to something big here!
Last week we visited the church right next to us
we literally walked up the stairs and were in the parking lot
and I had been hearing people refer to this particular church as The Castle
they weren't lying

awesome right?

they even had a trumpet player in the worship team

let me tell you, there's something special about worshipping the King of Kings when you're in a castle



Other than church adventures on Sundays
things have been pretty quiet around here
that calendar that used to be full of activities stands pretty empty these days
and I am trying to savor every minute of it
so here's some snapshots from the last two weeks
we unpacked Aidan's soccer cleats last week
so of course, she HAD to wear them that day
and practice her soccer skills
I was feeling creative one day
so I began to create a little puppet theater from one of our moving boxes
Aidan helped
Haley tried
and by the grace of God I managed to keep my patience
but once it was all done
we had a great time performing our puppet show
performances are $3 dollars

we're booked solid through December
And, I really have no caption for this picture
except that I love this kid, and God made her beautiful
I pray for her salvation every day
She's made a new friend here
bet you can't guess why they get along so well
He's a total gentleman
And sweetly invited Aidan to the Oregon Zoo last week
I got to go too
and its now my favorite zoo on the west coast
its just beautiful
and the animals look pretty happy
I participated in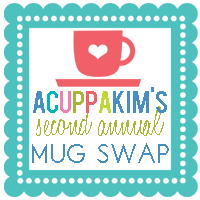 remember my fail?
i still get sad about it
anyhoo, I got matched up with Olive Oyl
she's a sweetie
we just met and I already know it
she likes Disney, so obviously I knew how to fix the situation
and I totally stole this picture from her blog,
because the disney store website decided to shut down on me today
then last week I got this
I tried to tell you as much in a comment on your blog
but my computer's giving me major issues
so I sure hope you see this!